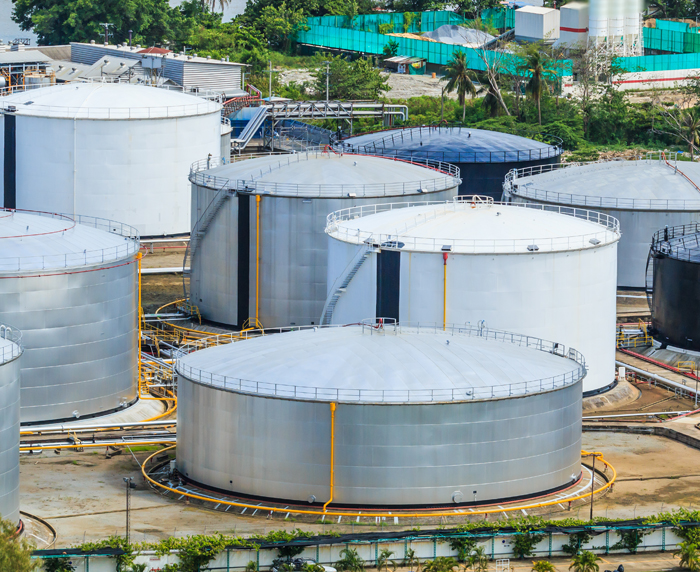 Click here to download a PDF outlining this project.
Client:
Midstream Company
Location: Texas
Start Date: December 2015
Completion Date: July 2016
Utilizing survey data files of existing property boundaries, and facility infrastructure, Resolute's Civil & Mechanical engineers were tasked with preliminary grassroots layout of a products tank terminal with truck unloading and barge loading capabilities.
Considered layout factors such as civil design for site grading cut/fill balance, NFPA tank spacing, facility avoidance, existing access points, and unique property boundaries.
Developed Preliminary PFDs showing pump and line sizing.
Estimated total project costs, and prepared a preliminary project plan.
Prepared a custom geotechnical specification for the unique site geological features, with tank and foundation design in mind.
Siting of tankage and impoundment challenges included accommodating a pipeline corridor and HDD workspace for a channel drill within the tank farm boundary. This required real time communication with multiple client contacts to balance the needs of all parties.