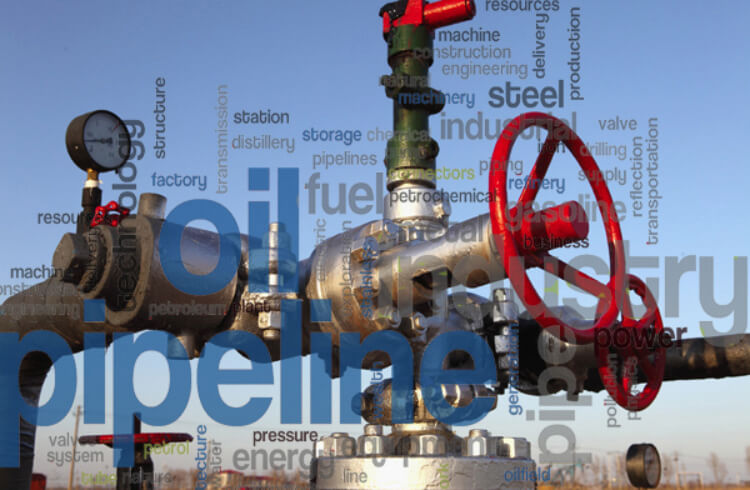 Click here to download a PDF outlining this project.
Client:
ONEOK
Location: West Texas
Start Date: December 2018
Completion Date: April 2020
ONEOK's West Texas Expansion, originally, included three (3) greenfield NGL pump stations that had an initial capacity of 215,000 BPD, but could be expanded to 600,000 BPD with a station shutdown. Additionally, it included two (2) brownfield stations, which required motor upgrades.
While this project was initially started at another company, Resolute and its team were able to quickly reestablish the project team, including all three discipline specific engineers of record. The project responsibilities included all necessary engineering, design, expediting of ONEOK purchased materials, and construction support for design related issues.
All design work considered ONEOK provided example designs, project safety, quality, constructability, operability, maintainability, schedule and economic requirements, and ensured that the project was designed to all applicable and required regulatory codes and standards.
Greenfield Pump Stations

Preliminary Design Packages for all Sites

The scope for each greenfield station began at the two flanged inlet/outlet valves which are the station ESD valves. From the station ESD, inlet piping will be routed to the pump suction strainers, through all station pumps (in series), through a station control valve, and out of the station.

60% Design / Model Review
90% Design / Model Review
IFC Drawing Packages
ETAP Modeling (AF, Short Circuit, etc.)
Tie-in Scope (two sites included tie-ins to existing facilities)

Tie-in scope included all of the necessary piping connections, routing, electricity, and meters required to allow the existing facilities to function in its original function while the new pump stations can operate independently. This included custody transfer meter skids, small volume provers, leak detection meter skids, pressure and flow control valves, and multiple rounds of pipeline control meetings.

Greenfield - Civil / Structural

Generated survey and geotechnical specifications for each site
Development of station plot plans as required
Prepare grading plans following approval of station plot plans
Engineer and develop foundation drawings based on recommendations from geotechnical report
Develop structural steel layout plan along with structural steel details (pipe supports, cable tray supports, etc.)
General deliverables included:

Survey Specifications
Grading Plans
Equipment Foundation Details

Strainers
Pumps
PDC Buildings
Utility and Low-voltage Transformers
Flares

Geotech Specifications
Grading Details
Civil Drawing Index
Foundation Location Plans
General Notes
Misc. Foundation Details

Light Poles, Bollards, Cable Tray, Sleepers, etc.

Fencing Details
Plot Plans

Greenfield - Mechanical

PFDs, P&IDs, and Line Lists
Piping Plans
Piping Isometric Drawings
Development and updating of CADWorx Models
P&IDs for PHA and PHA Participation
General deliverables included:

Piping and Instrument Diagram
(P&IDs, Qty. ~12 per greenfield station)
Piping Isometric Drawings
MOV Data Sheets
CADWorx Model Development
Key Piping Plot Plans
BOM Generation
Piping Plans

Greenfield - Electrical & Instrumentation

Electrical One-line
Instrument Index
Conduit and Cable Schedules
Hazardous Area Classification Plans
Loop Drawings
PLC drawings
Installation Details (grounding, lighting, conduit, etc.)
ETAP Models
General deliverables included:

| | | |
| --- | --- | --- |
| Area Classification Plans | Electrical Plan - Manifold Areas | Instrument Specifications |
| Electrical Plans - MCCs | Communication Wiring Drawings | Conduit And Cable Schedules - Tie-in Scope |
| Area Classification Details | ETAP Power Studies | Motor Control Schematic - MOVs |
| Utility Side One-line Diagrams (Medium Voltage) | Electrical Plan - VFDs | Instrument Loop Sheets |
| Electrical Plans - Transformers | Pump Control System Interface Wiring | Conduit/Cable Routing Plans |
| Misc. Details- Control / MCC Building | Conduit And Cable Schedules - Power | Electrical Ground Plans |
| Station Side One-line Diagrams (Medium Voltage) | Electrical Plan - Fire and Gas Detection | Grounding Details Grounding |
| Electrical Plan - Pump Areas | Instrument Index | Instrument Installation Details (Typicals) |
| Details - Miscellaneous | Conduit And Cable Schedules - Control & Instruments | |
| 480V One-line Diagrams | Electrical Diagram 480 VDC Distribution Panel | |

Brownfield Pump Station

Expediting of new pump motors.
Updated ETAP Modeling (AF, Short Circuit, etc.)
Confirmed existing motor leads were acceptable for re-use.

Procurement & Expediting of Major Equipment

The project required using go-by specifications adapted to site locations and included major station equipment (shown below):

| | | |
| --- | --- | --- |
| 480v Transformers | Pump Seals | PDC Buildings |
| Station Instrumentation | Cable Buses | VFDs |
| Small Volume Prover | Custody Transfer & Leak Detection Meter Skids | Expanding Gate Valves |
| ESV Ball Valves with Actuators | Station Strainers | Bulk Pipe, Valves, and Fittings |
| Manual Large Bore Ball Valves | Large Bore (900#) Check Valves | Reclosers |
| Sulzer Pipeline Pumps | Pump Motors (3,500 HP) | Flares |
| Valve Actuators | Utility Transformers | PLC Panels |
| Pump Lube Oil Panels | Control Valves | |

Brownfield - Mechanical

Drawing Index
Update Piping and Instrument Diagrams

Brownfield - Electrical & Instrumentation

Update One-line Diagrams
Update Conduit & Cable Schedule - Power
Update Conduit & Cable Schedule - Controls & Instrumentation
Verify Existing Electrical Wiring, Switchgear and Grounding
Control Building / MCC - Plan Above Grade Conduit/Cable Routing
Update Instrument Loop Sheets
Geotechnical Results

One station had particularly wet and clayish soil where piers would not be desirable. So, this station required the use of spread footers, while all other stations were typically standard using piers.

Tie-in Scope

Two "greenfield" stations were actually "brownfield" due to the amount of tie-ins to existing pipelines and above-ground station piping.
This resulted in a very large amount of tie-in work that required an additional project manager / engineer to manage that scope.

Pipeline Interfacing

One station was the intersection of two major pipeline assets owned by the same operator. However, both assets are operated by different groups internal to the operator. This was the topic of countless meetings regarding who would have control of what valves to prevent the flow or the lack of flow on each of the given pipelines.
After many meetings, this topic was finally escalated to a level much higher than the project itself.